In WordPress, page builders are a type of plugin that add a visual editing process to the website with the ability to drag and drop items into place. You can picture putting together a website with a page-builder similar to building something with Legos. You can grab an image block for example and put it above a text block. If you want, you can easily change the order of the blocks and put the text on top of the image.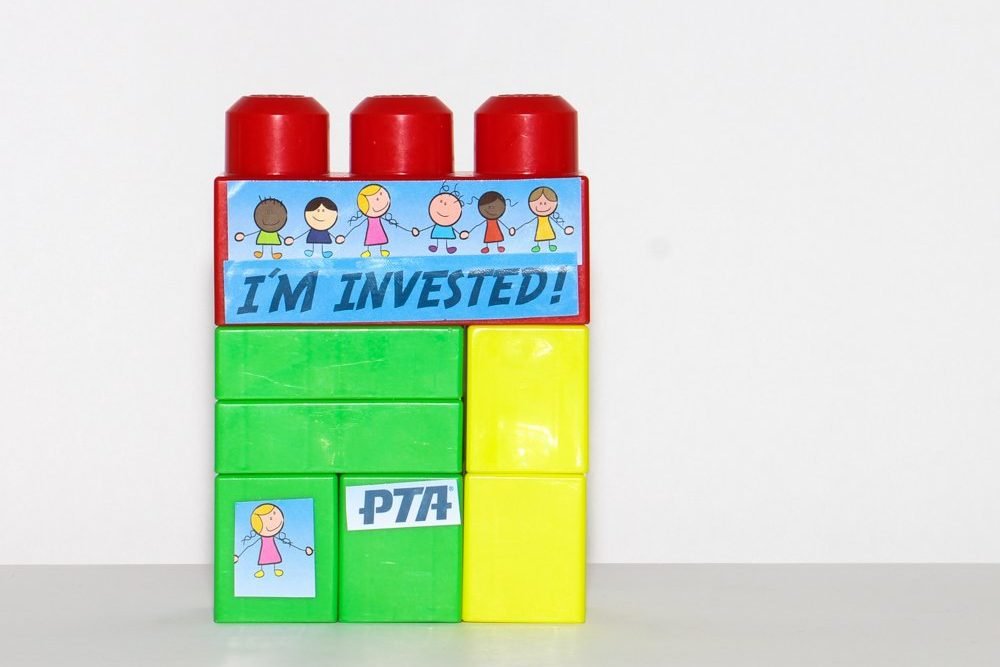 The most popular page-builders such as Elementor, Beaver Builder, or Divi, offer extensive functionalities. You can build some WordPress websites with nothing more than a modern page builder if you really wanted to. Page builders are easy to use and can save you a lot of time in building a website without having to know how to code.
Note: the links provided in this post may contain affiliate links. If you decide to make a purchase, we may receive an affiliate fee.
Page builders vs the default WordPress block editor
Let's compare some of the features and benefits of using page builders versus using the default WordPress block editor.
WordPress page builders
For a lot of people and for many projects, page builders can make building a WordPress website faster. If you are starting a new business venture, launch speed is one of the most important factors. You can refine as you go along. A page builder can help you to create your online presence quickly.
An important difference between a modern page builder and the default block editor is that page builders are mostly visually identical on the backend (while editing) and the frontend. What the person editing a website sees is (most of the time) the same as a website visitor. If you have ever spent time editing cascading style sheets (CSS) on a website, you know how much time this can save.
The ease of use and extensive functionality come at a price, they add a lot of extra code to your website that can affect the amount of time it takes your website to load on a browser.
So, should you use a page-builder on a WordPress website?
If you meet some of the following criteria, then you may want to consider using a page-builder:
You want to build a website quickly with a lot of functionality.
You are using a good hosting company. The heavy weight of a site built using a page-builder, can adversely affect website performance on less expensive and/or shared hosting. Find out which hosting companies we recommend.
You want to make a lot of customizations, but you do not want to, or know how to code.
A capable person will be handling future updates and content integration.
Ease of use
When deciding on whether to use a page builder or not, you must consider who will be doing the updates and entering new content into the website. While building a website with a page builder is intuitive for a lot of people, some people will have a hard time understanding it. With all of the possible adjustments and options, it can become an option overload. It may be difficult for a casual user to maintain the look and feel of the website.
I know of several agencies that primarily use page builders because of the speed of building, the all-in-one functionality, and the reliability. These agencies have very capable developers that could build websites any way they want but they put their trust in certain page builders.
Functionality
Robust page builders such as Elementor, Beaver Builder, and Divi, offer some great features that can help you accomplish your website goals without having to add a lot of other plugins.
One thing to consider is plugin compatibility. WordPress is open source software that uses plugins to add functionality. The plugins are built by 3rd party developers and they occasionally have compatibility issues with other plugins or WordPress itself. With the expansive nature of page builders, where it has control over so much code, compatibility can be a real issue. I have seen it a few times where other plugins have compatibility issues with a new version of a page builder that comes out and the website goes down.
As a general rule, we must try to limit the amount of plugins we use. It is also highly recommended to test on a staging site before making changes on a production site.
Price
While some WordPress page builders, such as Elementor and Beaver Builder, have free versions, to get the most out of page builders, you likely have to purchase a user license. You can purchase individual licenses or, if you plan to build multiple websites, you can buy a multi website license.
The Default WordPress Editor
Since 2018, the default WordPress Editor is a block based editor. Every piece of content forms its own block. There are paragraph blocks, heading blocks, image blocks, and many more. In a lot of ways, it works very similar to a page builder. It includes the ability to drag and drop blocks. The main disadvantage is that blocks in the editor may not look like they will in the frontend (what website visitors see).
One reason we like using the default block editor is that it decreases the chance that you may have to do another complete website overhaul in the near future. Technologies may change and a new page builder may come out that can make your current page builder obsolete. With so many users, that is not likely, but it is possible. What happens if you want to work with a new developer? If the new developer has a strong preference for a different page builder, you can increase your costs.
By using the default editor, a new designer or developer may only have to change the theme or change some code but the content structure of the posts and pages should be good.
Ease of use
If you are building a simple website, using the block editor can be much faster than using a page builder. Choosing a theme and then sticking to the theme styles can produce fast websites. The problem starts when we want to do modifications and adjustments. The default blocks are lightweight and purposely limited in adjustments.
Functionality
The block editor does not include the same extensive functionality that page builders provide. This has its own advantages and disadvantages.
The default editor produces cleaner code that is more semantic and lightweight. This could theoretically make it easier for a search engine to crawl and understand your code. It could also make for a faster loading website which is good for user experience and search engine optimization.
If you decide to use the default editor, then you will likely have to add other plugins to add some of the same functionality. Having smaller plugins that do specific tasks is usually better than having a huge plugin that includes every feature under the moon. If you have too many plugins then you have to start worrying about compatibility again. You may also have to spend time researching individual plugins to make sure they are from reputable developers that are going to maintain the code for that plugin.
Does Emphasis.LA use WordPress page builders?
Although we do work with page-builders occasionally, we prefer to create websites without page-builders because:
We prefer to spend a little bit more time to create much lighter websites that perform better.
The current WordPress editor (released late 2018) is a block editor that has some of the same functionality of page-builders but is much lighter. The default block editor is being worked on constantly and is getting better every day.
We prefer to add plugins that perform specific tasks instead of using page-builder plugins that can do almost anything.
We believe that using the default editor is a good way to future proof your website. While the popularity of page-builders likely means they will be around for a while, it is not a certainty. You are also more likely to be able to find a person that knows how to use the default editor than a specific page-builder.
Our favorite WordPress page builder
When we do decide to use a page builder, our go-to option is Elementor. With over 5 million websites using it and a 4.5 star rating, there are a lot of people that agree with us. Some of the features such as the slider and parallax scrolling are well done and better than you can get with most other plugins. I have been personally impressed with the constant upgrades and improvements made by Elementor.
Conclusion
WordPress Page builders are a good option for a lot of people when it comes to building a website. The main advantages are the speed of building a website and the ease of use. The main disadvantage is the size of the plugins which could slow down a website. A good website hosting company and setting up caching, can negate the possible speed difference.
In the end it comes down to personal preference. Some people prefer Macs and some people prefer Windows. You should use the tools that will help you best to accomplish your goals now. You can try starting with the default WordPress editor and switch to a page builder easily if accomplishing your goals on the website are getting too difficult.
We hope you find this content useful. Please reach out to us if we can help you build your website.