If you are building a website using WordPress, one of the most important decisions you make is choosing the right website hosting provider. The hosting you choose can affect your website speed, uptime, and security. Working with a good hosting provider can save you a lot of time and frustration in the setup process. Use that time to improve your website instead of spending time researching and communicating with support.
The following is a list of our favorite website hosting companies that we commonly use and recommend to others. We are not going to provide you with numbers regarding page speed, or uptime, or bandwidth, etc. While all of those are important, we believe that these hosting providers are adequate.
These are the main considerations when choosing a hosting provider:
Performance/Up-time
Price
Customer Service
In addition we also consider the following:
Do they have a good reputation?
Do they support the community?
Is it easy to use their services?
Are there any other reasons I should use them?
Note: the links provided in this post are likely affiliate links. If you decide to make a purchase, we may receive an affiliate fee. The amount we receive does not affect the price you pay but it does help us to provide you with content like this.
What is Website Hosting?
I like to think of website hosting as "someone else's computer" that is connected to the internet. The web hosting provider's "server" is a more powerful (probably) computer with back-up hard drives, back-up generators, large cooling fans, and many other concepts that I do not fully understand. Unless you want to be a system administrator, you don't have to. There are a lot of people out there who can do that a lot better than me.
You rent your space on the server, place your files on it, point your domain name to the server, and the hosting provider transmits it to the world. There are many different types of hosting available for whatever website or application you want to build and for your skill level. This article focuses on hosting for WordPress websites.
Types of Web Hosting for WordPress Websites
The two main types of website hosting for WordPress websites are shared hosting and managed WordPress hosting.
Shared Hosting
As the name suggests, in a shared hosting plan, you are sharing a server with several (maybe hundreds) of other users and websites. The main advantage to sharing a server with other users is the price. For less than the price of a latte at your favorite coffee shop each month (at least during the introductory period) you can purchase space on a server and broadcast your website across the globe.
There are many negatives to shared hosting including:
Slower websites – with so many websites on a server, you may often have congestion which slows down your website.
Less secure – if one of the websites on the server gets hacked, you may be putting your website at risk of a back door entry.
Lower email deliverability (if you use their email hosting). You are likely using the same IP address as other email accounts on the same server. If one of them is sending out spam emails, your emails may soon be blocked by many users as well.
Managed WordPress Hosting
With Managed WordPress Hosting, each website has its own resources and is not sharing space with other users. WordPress is preinstalled on each website. The hosting company will handle things that shared hosting (usually) does not – such as enhanced security, back ups, and performance optimization.
The dashboards are usually much simpler to use which, in my experience, saves me a lot of time. We believe that all established organizations using WordPress should be using managed WordPress Hosting.
The hosting Companies we use
These are hosting companies that we have experience with that we recommend to other users.
Our Current Favorite Hosting Company: Flywheel
Type: Managed WordPress Hosting
Our favorite hosting company and the one we have been using for most of our new clients since 2020.
One of the best values in Managed WordPress Hosting. Similar plans are twice as much with other companies. We fell in love with the ease of use of their dashboard. Their customer support so far has been amazing. When we have had issues, the problems were resolved quickly. The websites we have hosted with Flywheel have received good scores using Google Lightspeed.
Flywheel has a separate product called Local WP that is used to create a "local" environment on your computer so that you can run a local version of a WordPress website on your computer (not accessible to anyone on the internet). Local is the easiest (my opinion) tool of its kind. If you use Local WP and Flywheel, you can "push" and "pull" the website from your computer to the production website in a matter of minutes with the click of a button. This has been a big time saver for us.
Flywheel recently merged with WP Engine so they are even more of a reputable company. Flywheel and WP Engine have been huge supporters of the WordPress community and have sponsored many events.
---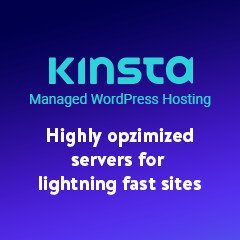 Best Overall Hosting Company: Kinsta
Type: Managed WordPress Hosting
Kinsta is well known for providing excellent performing hosting services. They excel in speed tests and they have excellent customer service.
A Google Search says that Kinsta's headquarters are based in West Hollywood, California. A big plus for us to be able to work with local companies. According to their website, their workforce is remote first and they hire support people in all time zones.
Kinsta has an amazing blog that showcases their mastery of the industry. I am signed up for their newsletter and am constantly reading their articles. Their video tutorials include some well known industry specialists that explain things in easy to understand ways.
---
Best Shared Hosting: SiteGround
The current Emphasis.LA website is hosted on SiteGround. We feel that they are an excellent hosting company. The unlimited websites provided on our plan, allows us to experiment with other side projects.
They are one of the three hosting companies recommended by WordPress. We have used them and have had good success with them. They have one of the better performing shared hosting plans and their optimizer plugin works well to make the websites perform. Their custom dashboard is easier to use than most of the other shared hosting we have used.
One thing to be aware of is that they offer an exceptional introductory rate but if you don't pay attention to the renewal rate, you could be in for a shock. Still a value at the renewal rate – especially if you have several websites.
Other Hosting We Like
BlueHost
We like them for their affordability and for their support of the WordPress community. Also, one of the hosting companies recommended by WordPress. We've heard a lot of complaints on message boards but I believe a lot of that is unrealistic expectations for often less than $6 per month. I have found their website speeds to be decent for small sites and their support to be more than adequate most of the time.
If you are an established organization or if you want the best customer experience, you should probably use a managed WordPress hosting company. If you are a new business trying to create an online presence now with very little budget, Bluehost is an excellent option.
---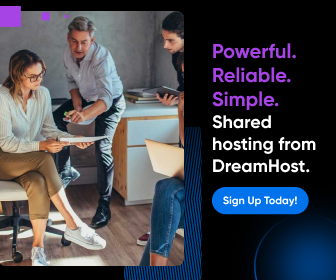 Dreamhost
Another host officially recommended by WordPress. I've mostly used their shared hosting service but they also offer Managed WordPress hosting. They offer great pricing and good service.
Since we work with a lot of nonprofits, we truly appreciate the difference they make by providing free shared website hosting for 501(c)(3) registered nonprofit organizations. While larger nonprofits can easily afford hosting plans, many boots-on-the-ground nonprofits can really use all the help they can get.
Dreamhost values your privacy and they have fought for it. They have shown that they are a company that can be trusted. https://www.dreamhost.com/blog/we-fight-for-the-users/
They are based in Brea, California. We love working with companies that are based in Southern California.
---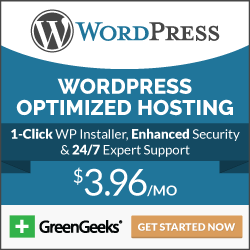 Greengeeks
Environmental conscience website hosting. They put back 3 times the power they use into the grid through renewable energy. They support the WordPress community such as the WordCamp Santa Clarita 2019 event where I was a speaker.
They operate out of Agoura HIlls, another fine neighborhood in Southern California that we love.
Conclusion
We have a strong preference for managed WordPress Hosting but understand the need for using shared hosting. Our list is not extensive and we'll keep adding as we go along. For now I hope you like these recommendations.
We left off one of the biggest shared hosting companies from our list (you've seen their commercials). We feel that all hosting providers these days should at the very least provide free SSL certificates and we have been unhappy with their nickel-and-diming.
Do you need help with your online presence? Emphasis.LA is a digital marketing and website development agency helping small businesses develop and expand their exposure. Let us know if we can be of service.